Washington Square
Comprehensive Storyform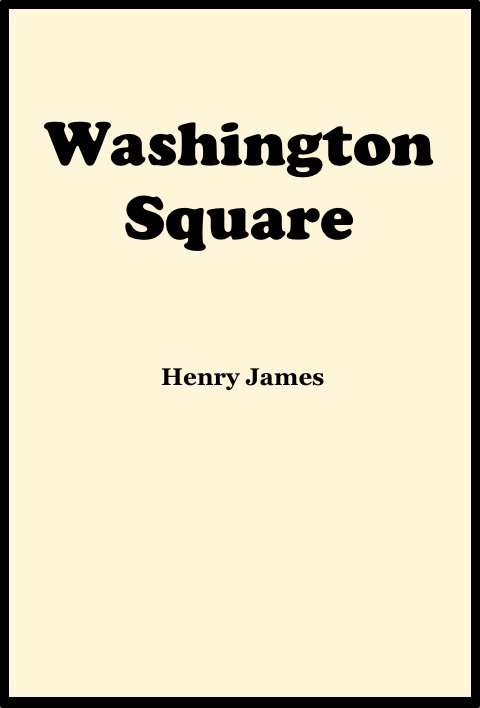 The following analysis reveals a comprehensive look at the Storyform for Washington Square. Unlike most of the analysis found here—which simply lists the unique individual story appreciations—this in-depth study details the actual encoding for each structural item. This also means it has been incorporated into the Dramatica Story Expert application itself as an easily referenced contextual example.
Story Dynamics
8 of the 12 essential questions
Change

Main Character Resolve

Catherine begins as the victim of what is almost a system of inverted family relations . . . and not until Townsend crudely deserts her, and the egoism of her father and aunt is inescapable, does she exhibit any signs of independence, and even then it is partly the independence of a person intent on simple survival. Catherine is far from the transfigured victims, the Strethers and Milly Theales, in the later [James'] novels. Yet she has something in common with them. She is not, at the end, merely an old maid enveloped in the pathos of her unhappy memories. A small but real triumph has been hers: she has survived and become a person without recourse to the selfishness of her tormentors. Between victim and victimizer there is a human middle ground which Catherine makes her own. (Dupee 65)

Start

Main Character Growth

Regarding Catherine, the audience is waiting for her to start standing up for herself.

Be-er

Main Character Approach

When faced with a problem, Catherine's preference is to solve it internally, as illustrated in a conversation between her father and Aunt Almond:
"'And, meanwhile, how is Catherine taking it?' 'As she takes everything—as a matter of course.' 'Doesn't she make a noise? Hasn't she made a scene?' 'She is not scenic.'" (James 69)
Once her father refuses her lovers' suit, Catherine contemplates:
The idea of a struggle with her father, of setting up her will against his own, was heavy on her soul, and it kept her quiet, as a great physical weight keeps us motionless. It never entered into her mind to throw her lover off; but from the first she tried to assure herself that there would be a peaceful way out of their difficulty. The assurance was vague, for it contained no element of positive conviction that her father would change his mind. She only had the idea that if she should be very good, the situation would in some mysterious manner improve. To be good she must be patient, outwardly submissive, abstain from judging her father too harshly, and from committing any act of open defiance. (James 81)

Female

Main Character Mental Sex

Catherine is able to evaluate people in a holistic manner, for example:
"To her mind there was nothing of the infinite about Mrs. Penniman; Catherine saw her all at once . . ." (James 10)

Decision

Story Driver

Morris Townsend decides on Catherine Sloper as his heiress, and begins to court her; Aunt Penniman decides to lend her help to the courtship; Catherine decides Morris is the man for her and attempts to convince her father as such; Doctor Sloper decides Morris is not fit to be his daughter's husband and begins to wage a campaign against the scoundrel; and so forth.

Optionlock

Story Limit

There are only so many suitors for Catherine's hand that are acceptable to her father, and the one man (Morris Townsend) that Catherine is willing to marry is not among them. Morris deserts Catherine once he is certain Doctor Sloper will deny Catherine an inheritance if they marry. After Doctor Sloper passes on, Morris comes back to court Catherine. Unforgiving of his past betrayal, she refuses his suit, spending the rest of her days as a spinster.

Failure

Story Outcome

The one man Catherine desires for a prospective husband turns out to be a bounder; she turns down all other offers of marriage and remains an "old maid." In his introduction to the novella, Mark Le Fanu comments on the irony of the outcome: "The outcome of the story is terrible, if terrible describes Catherine Sloper's proud refusal to compromise, and the consequent penalty of being given over to spinsterhood" (x-xi).

Good

Story Judgment

Catherine develops her own sense of integrity, and is content with the life choices she has made.
Overall Story Throughline
""The Heiress""
Universe

Overall Story Throughline

All of the objective characters are defined in large part by their social and economic situation, and it is here where problems arise. Doctor Sloper's "easy domestic situation saved him a good deal of drudgery" (James 3), but his son and wife's deaths have made him an unhappy widower; Catherine's expected inheritance leaves her open to the mercenary Morris Townsend; Aunt Penniman is financially dependent upon Doctor Sloper, Aunt Almond explains to Doctor Sloper Morris Townsend's social standing:
'They tell me [Doctor Sloper] our gentleman [Morris Townsend] is the cousin of the little boy to whom you are about to entrust the future of your little girl.' . . . The name is the same, but I [Mrs. Almond] am given to understand that there are Townsends and Townsends. So Arthur's mother tells me; she talked about branches—younger branches, elder branches, inferior branches—as if it were a royal house. Arthur, it appears is of the reigning line but poor . . . [Morris] is not. (James 34-35)

Future

Overall Story Concern

Catherine is concerned with a future as Morris' wife; Dr. Sloper is concerned with Catherine marrying the right man; Morris is concerned with his financial future; Aunt Penniman is concerned with staying in Doctor Sloper's good graces so that she may not be turned out in the future; and so forth.

Choice

Overall Story Issue

As an example of how all the characters are affected by the thematic issue of "choice," Mrs. Almond questions her brother, Doctor Sloper, on his forcing Catherine to choose between him and Morris Townsend:
'I thought a lovelorn maiden was always scenic.' 'A ridiculous widow is more so. Lavinia has made me a speech, she thinks me very arbitrary.' 'She has a talent for being in the wrong,' said Mrs. Almond. 'But I am very sorry for Catherine, all the same.' 'So am I. But she will get over it.' 'You believe she will give him up?' 'I count upon it. She has such an admiration for her father.' 'Oh, we know all about that. But it only makes me pity her the more. It makes her dilemma the more painful, and the effort of choosing between you and her lover almost impossible.' 'If she can't choose, all the better.' 'Yes; but he will stand there entreating her to choose, and Lavinia will pull on that side.' 'I am glad she is not on my side; she is capable of ruining an excellent cause.' (James 69)

Delay

Overall Story Counterpoint

Catherine and Morris hope that by delaying their marriage, Doctor Sloper will eventually come around. Doctor Sloper is certain that taking Catherine off to Europe for an extended tour will cool the lovers' ardor.

Overall Story Thematic Conflict
Choice vs.Delay

Catherine and Morris' decision to marry is made after a brief courtship and against her father's wishes. All sides see delay as what will resolve their particular issues:
'You should not have made me wait so long,' he said. 'I don't know how I have been living; every hour seemed like years. You should have decided sooner.' 'Decided?' Catherine asked. 'Decided whether you would keep me or give me up.' 'Oh, Morris,' she cried . . . 'I never thought of giving you up!' 'What, then, were you waiting for?' . . .'I thought my father might . . . .look at it differently.' (James 106-07) Later, Doctor Sloper announces to Mrs. Almond: 'I will take her to Europe!' 'She won't forget him in Europe.' 'He will forget her, then.' (James 113)

Temptation

Overall Story Problem

Morris Townsend best represents temptation in "Washington Square." He wishes to marry an heiress so that he may indulge in a life free from financial concern and filled with extravagances: "The Doctor's wine was admirable, and it may be communicated to the reader that while he sipped it Morris reflected that a cellarful of good liquor—there was evidently a cellarful here—would be a most attractive idiosyncrasy in a father-in-law" (James 37). The temptation associated with Morris causes problems between the heiress he has set his sights on, Catherine, and her father, Doctor Sloper. The temptation for Aunt Penniman to indulge in romance and subterfuge is more than she can bear, and she happily embraces her self-appointed role as "their intercessor, their advocate, and their medium of communication" (James 83) much to the annoyance of her brother.

Conscience

Overall Story Solution

If Morris had any qualms concerning leading Catherine astray, and later, breaking her heart, she may have married him after her father passed on; If Doctor Sloper had restrained himself from imposing his opinion of the young scoundrel on his daughter, and had been compassionate to her situation, he may not have lost her respect; If Aunt Penniman had not indulged in her romantic fantasies at the expense of Catherine, she would have not incurred her niece's ire and her brother's contempt and anger.

Logic

Overall Story Symptom

Morris Townsend reasons the simplest and most efficient way to lead a life of leisure is to marry an heiress, and it is his preference for leisure rather than work that, as Seymour Chatman determines, underscores "one of the novella's themes, the different attitudes about work and leisure held by Americans and Europeans (including Europeanized Americans). Dr. Sloper believes in work, and rejects Morris Townsend, his daughter's suitor, because he suspects he is an idler." The reasons Doctor Sloper gives Morris for not blessing a union between him and his daughter causes conflict between the two men: "Your absence of means, of a profession, of visible resources or prospects, places you in a category from which it would be imprudent for me to select a husband for my daughter, who is a weak young woman with a large fortune" (James 63). Catherine reasons if the fact that she has money and Morris does not is a problem for her father, she "'will persuade him, and after that we shall be very glad we have money.' Morris Townsend listened to this robust logic in silence. 'I will leave my defense to you; it's a charge that a man has to stoop to defend himself from'" (James 56).

Feeling

Overall Story Response

To secure the position of a society gentleman, Morris Townsend takes the direction of stirring Catherine Sloper's sentiments; Morris and Catherine hope their patience will affect Doctor Sloper's feelings for them.

Delay

Overall Story Catalyst

Doctor Sloper's plan to dissolve the relationship between Morris and Catherine is to take her on a prolonged visit to Europe, during which time he believes no doubt the two will lose interest in each other. The plan backfires as Morris uses the time to enjoy the comforts of Washington Square and correspond dutifully with Catherine.

Dream

Overall Story Inhibitor

Catherine and Morris desire a future together that requires Doctor Sloper's blessing. As this is not likely to occur, it slows progress toward the goal of Catherine as a happily married woman.

Progress

Overall Story Benchmark

The standard by which progress is measured in the objective story can be found in how the relationship between Catherine and Morris is developing.

Additional Overall Story Information →

Overall Story Throughline Synopsis

"Washington Square" begins with shy, unattractive Catherine Sloper, an heiress who is moving past the first bloom of her youth—living under the roof of her handsome, domineering father, Doctor Sloper. She is susceptible to the charms of Morris Townsend, a lovely man without a conscience or money of his own. Equally susceptible is Catherine's aunt, Lavinia Penniman, a widow starved for romance and financially dependent upon her brother, Doctor Sloper. Doctor Sloper acts on his suspicions of Morris' motives, conducting a background investigation that proves the man has "an absence of means, of a profession, of visible resources or prospects" (James 63). Catherine and her father engage in a battle of wills; Catherine is certain her love for Morris and her infinite patience will sway her father, Doctor Sloper believes time and distance will open his daughter's eyes to Morris' true character. Morris eventually betrays Catherine, and instead of the young woman being grateful to her father for his prescience, she feels "from her own point of view the great facts of her career were that Morris Townsend had trifled with her affections, and that her father had broken its spring" (James 180). Refusing other marriage proposals, including another from Morris, Catherine lives out the rest of her life content as a spinster in Washington Square.

Overall Story Backstory

Catherine Sloper, Doctor Sloper, and his sister, Lavinia Penniman, live in Washington Square, New York. Catherine possesses a good heart and will inherit a considerable fortune. Lacking physical beauty and high intellect, it is her fortune that makes her attractive to the handsome Morris Townsend. It is a time ". . . in which to play a social part, you must either earn your income or make believe that you earn it" (James 1). As Morris does neither, he is not the kind of man Doctor Sloper will consider suitable for his daughter. Catherine's naivete and social awkwardness leaves her susceptible to a man of his charms, and romantic Lavinia will only be to happy to assume a major role in the romance.
Main Character Throughline
Catherine Sloper — Heiress
Psychology

Main Character Throughline

Catherine is manipulated by those around her, until she finally becomes her own person.

Becoming

Main Character Concern

Catherine is concerned with becoming Morris Townsend's wife.

Responsibility

Main Character Issue

Catherine is most sensitive thematically to her responsibilities:
Nevertheless, today, when the young man spoke of settling something, taking a line, she felt that it was the truth, and she answered very simply and without hesitating. 'We must do our duty,' she said; 'we must speak to my father. I will do it tonight; you must do it tomorrow.' 'It is very good of you to do it first,' Morris answered. 'The young man—the happy lover—generally does that. But just as you please.' . . . 'Women have more tact,' she said; 'they ought to do it first. They are more conciliating; they can persuade better.' (James 54-55)

Commitment

Main Character Counterpoint

The alternative to Catherine's thematic issue of "responsibility" is "commitment," which she explores in her relationship with Morris:
'Morris,' she said, abruptly, 'are you very sure you love me?' . . . 'My own dearest, can you doubt it?' 'I have only known it five days,' she said, 'but now it seems to me as if I could never do without it.' 'You will never be called upon to try.' . . . 'There is something you must tell me, too . . . 'You must tell me . . . that if your father is dead against me, if he absolutely forbids our marriage, you will still be faithful.' Catherine opened her eyes, gazing at him, and she could give no better promise than what he read there. 'You will cleave to me?' said Morris. 'You know you are your own mistress—you are of age.' 'Ah, Morris!' she murmured, for all answer; or rather not for all, for she put her hand into his own. (James 56)

Main Character Thematic Conflict
Responsibility vs.Commitment

Catherine's thematic conflict is illustrated in the responsibility she feels toward her father, and the commitment she has made to her lover, Morris Townsend.

Temptation

Main Character Problem

Catherine is driven by her temptation to marry Morris. The consequences of such a marriage are explicated by her Aunt Elizabeth, in a conversation with Aunt Lavinia:
'If he marries her, and she comes into Austin's money, they may get on. He will be an idle, amiable, selfish, and, doubtless, tolerably good-natured fellow. But if she doesn't get the money, and he finds himself tied to her, Heaven have mercy on her! He will have none. He will hate her for his disappointment, and take his revenge; he will be pitiless and cruel.' (James 126)

Conscience

Main Character Solution

Hurt deeply by her lover and her father, Catherine resolves to abstain from opening up her heart again:
From her own point of view the great facts of her career were that Morris Townsend had trifled with her affection, and that her father had broken its spring. Nothing could ever alter these facts; they were always there, like her name, her age, her plain face. Nothing could ever undo the wrong or cure the pain that Morris had inflicted on her, and nothing could ever make her feel towards her father as she felt in her younger years. There was something dead in her life, and her duty was to try and fill the void. Catherine recognized this duty to the utmost; she had a great disapproval of brooding and moping. She had, of course, no faculty for quenching memory in dissipation; but she mingled freely in the usual gaieties of the town, and she became at last an inevitable figure at all respectable entertainments. (180) After her father dies, Morris once again presents himself as a suitor for her hand. She is no longer tempted by him, and sends him on his way:
'You treated me badly . . . .I forgave you years ago but it is useless for us to attempt to be friends. . . . I can't forget—I don't forget,' said Catherine. 'You treated me too badly. I felt it very much; I felt it for years.' And then she went on, with her wish to show him that he must not come to her this way, 'I can't begin again—I can't take it up. Everything is dead and buried. It was too serious; it made a great change in my life.' (James 194-95)

Control

Main Character Symptom

As an example of a way Catherine's attention is occupied with dealing with the effects of her problem, she focuses on Aunt Lavinia's manipulation of her affair with Morris:
Mrs. Penniman told Catherine that evening—that she had had an interview with Morris Townsend; and on receiving this news the girl started with a sense of pain. She felt angry for the moment; it was almost the first time she had ever felt angry. It seemed to her that her aunt was meddlesome; and from this came a vague apprehension that she would spoil something. 'I don't see why you should have seen him. I don't think it was right' (James 91).

Uncontrolled

Main Character Response

Catherine loses all restraint in her effort toward trying to stop her aunt from interfering with her relationship with Morris:
'My dear Catherine,' she [Mrs. Penniman] said, 'when a separation has been agreed upon, the farther he goes away the better.' 'Agreed upon? Has he agreed upon it with you?' A consummate sense of her aunt's meddlesome folly had come over her during the last five minutes, and she was sickened at the thought that Mrs. Penniman had been let loose, as it were, upon her happiness. . . .'Is it you then, that has changed him and made him so unnatural? . . . How could you be so wicked, so cruel?' . . . Catherine went on with growing vehemence, pouring out, in her bitterness and in the clairvoyance of her passion (which suddenly, jumping all processes, made her judge her aunt finally and without appeal), the uneasiness which had lain for so many months upon her heart. (James 168-69)

Commitment

Main Character Unique Ability

Despite Morris' betrayal of Catherine, she has opportunities later in life to make a marriage commitment, including another offer from Morris himself. Catherine chooses to live out her life as a spinster, thus not achieving the story goal.

Morality

Main Character Critical Flaw

Intent on pleasing the ones she loves, Catherine neglects to do what is best for herself. This selflessness undermines her efforts to attain true happiness.

Being

Main Character Benchmark

The way Catherine acts over time describes how she judges the degree of her concern of "becoming":
Now, it is exactly Doctor Sloper's contention in the book that his daughter is a placid animal—weak, and incapable of justifying pathos. 'Poor Catherine was not defiant: she had no genius for bravado.' And again: 'She was not sulky—a style of behaviour for which she had too little histrionic talent—she was merely patient.' But it is the point of the book to show that underneath this compliant and patient exterior is harboured an individual will, however tentative and unsure. The narrative unfolding of the book is Catherine's astonished discovery to herself that she possesses this will, and that she is prepared to activate it against a father whom she loves as much as she fears. The slow process of this unfolding is at once the books' interest and excitement. As opposed to the passivity of Naturalism, there is the forward-looking question: how will Catherine act? How will she behave to retain her father's approval and her suitor's affection? (Le Fanu xi-xii)

Additional Main Character Information →

Main Character Description

"A dull, plain girl she was called by rigorous critics—a quiet, lady-like girl, by those of more imaginative sort, but by neither class was she very elaborately discussed" (James 11).

Main Character Throughline Synopsis

Preyed upon by the very persons who are closest to her, she is first seen as a plain, inept, lonely, and dependent girl, setting out for a party in a too gaudy red dress. "Is it possible that this magnificent person is my child?" inquires her father in the ironic tone that is an expression of his fearful power over her. . . . She is allowed a larger measure of personal humiliation than is usually the case with James's protagonists: she is not even intelligent. And not until Townsend crudely deserts her, and the egoism of her father and aunt is inescapable, does she begin to exhibit any signs of independence, and even then it is partly the independence of a person intent on simple survival. (Dupee 64)

Main Character Backstory

She was a healthy, well-grown child, without a trace of her mother's beauty. . . . The most that had ever been said for her was that she had a 'nice' face; and, though she was an heiress, no one had ever thought of regarding her as a belle. . . . she was excellently, imperturbably good; affectionate, docile, obedient, and much addicted to speaking the truth. . . . Catherine was decidedly not clever; she was not quick with her book, nor, indeed, with anything else. She was not abnormally deficient, and she mustered learning enough to acquit herself respectably in conversation with her contemporaries—among whom it must be avowed, however, that she occupied a secondary place. It is well known that in New York it is possible for a young girl to occupy a primary one. Catherine, who was extremely modest had no desire to shine, and on most social occasions, as they are called, you would have found her lurking in the background. (James 8-9)
Influence Character Throughline
Doctor Sloper — Catherine's father
Physics

Influence Character Throughline

Doctor Sloper endeavors to dissuade Morris Townsend from courting Catherine; and undertakes all manners of activity to disrupt his daughter's affection for the fortune hunter.

Obtaining

Influence Character Concern

Doctor Sloper is primarily concerned with controlling his daughter's decision regarding her choice of husband.

Morality

Influence Character Issue

Doctor Sloper 's impact creates thematic issues regarding "morality." For example, Austin Sloper is a doctor, it is his profession to do what is best for others; a loyal brother, he takes in his widowed sister; he is certain he is doing the best by his only child; and so forth.

Ability

Influence Character Counterpoint

Austin Sloper's downfall is his invincible belief that he is always doing what is best for others, and not admitting to actions that are directly for his particular entertainment. An example is his war of wills with Catherine. He does not take into account the devastating emotional toll it has on his daughter, to him a good deal of it is merely a game.

Influence Character Thematic Conflict
Morality vs.Ability

Mark Le Fanu aptly summarizes the conflict between morality and self interest in regard to Doctor Sloper:
At any stage of the proceedings, therefore, an 'outside observer', hearing only the bare facts of the case, could find it easy to believe that the Doctor was prompted by the love and best interests of his daughter. Yet that is the subtlety of the book. The outside observer would be wrong. The Doctor's arguments may be impeccable but his soul is cruel and egotistic. (xvi)

Reconsider

Influence Character Problem

Doctor Sloper is constantly asked to reconsider his opinion of his daughter and his decision to oppose Morris Townsend. That he doesn't is problematic for Catherine, and influences her change in feelings toward him.

Consider

Influence Character Solution

Doctor Sloper considers his handling of Catherine's affair as just. He believes himself to have given due consideration to the character of Morris Townsend, and is satisfied he has pegged him for a scoundrel unworthy for his daughter.

Logic

Influence Character Symptom

Doctor Sloper focuses on the reasons why Morris is unsuitable for Catherine, causing her great distress:
'. . . you will want me to hear your reasons.' The Doctor smiled a little. 'Very true. You have a perfect right to ask for them.' '. . . .I will say that there is every reason to suppose that these good things have entered into his calculation more largely than a tender solicitude for your happiness strictly requires. . . . But the principal thing that we know about this young man—who is, indeed, very intelligent—leads us to suppose that, however much he may value your personal merits, he values your money more.' (James 60)

Feeling

Influence Character Response

Doctor Sloper asks Catherine not to think him cruel for using his logic against Morris:
This question was not reassuring; it seemed to Catherine, on the contrary, to suggest possibilities which made her feel sick. But she answered coherently enough. 'No, dear father; because if you knew how I feel—and you must know, you know everything—you would be so kind, so gentle.' 'Yes, I think I know how you feel,' the Doctor said. 'I will be very kind—be sure of that.' (James 61-62)

Ability

Influence Character Unique Ability

For a time, Doctor Sloper is able to use his egocentric logic to test Catherine's resolve:
'Do you wish to make me very happy?' 'I should like to—but I'm afraid I can't,' Catherine answered. 'You can if you will. It all depends on your will.' 'Is it to give him up? said Catherine. 'Yes, it is to give him up.' And he held her still, with the same tenderness, looking into her face and resting his eyes on her averted eyes. There was a long silence; she wished he would release her. 'You are happier than I, father,' she said at last. (James 97)

Responsibility

Influence Character Critical Flaw

Doctor Sloper's assumed propriety in refusing the suit of Morris Townsend for his daughter undermines his impact on Catherine: "Not to have tenderness, when one is right about everything, is the undoing of everything that is right into an essential and unchangeable wrong" (James xvii).

Doing

Influence Character Benchmark

The more Doctor Sloper engages in activities to stop the relationship between Catherine and Morris, the more he believes in his righteousness—even after his death when it is discovered he has reduced Catherine's expected inheritance:
The second was a codicil, of recent origin, maintaining the annuities to Mrs. Penniman and Mrs. Almond, but reducing Catherine's share to a fifth of what he had first bequeathed her. "' . . . her fortune is already more than sufficient to attract those unscrupulous adventurers who she has given me reason to believe that she persists in regarding as an interesting class'"(James 184).

More Influence Character Information →

Influence Character Description

"It will be seen that I am describing a clever man . . . he was some fifty years of age . . . he was very witty, and he passed in the best society of New York for a man of the world—which, indeed he was, in a very sufficient degree" (James 2).

Influence Character Throughline Synopsis

In his introduction to "Washington Square," Mark Le Fanu discusses Doctor Sloper's throughline:
Sloper sees what his daughter is blind to—that her suitor Morris Townsend is a cad. His judgement of Morris's character is as accurate as it is prompt and economical. The desire to protect a daughter from her own romantic imaginings is an admirable and fatherly trait. And where there is money at stake in large quantities, as is the case with Catherine's fortune, caution should be doubly desirable. There is in James's portrait of the Doctor, we feel, a gravity that is the opposite of frivolous. The Doctor's investigation of Morris's background is discreet and thorough and responsible. . . . At any stage of the proceedings, therefore, an 'outside observer', hearing only the bare facts of the case, could find it easy to believe that the Doctor was prompted by the love and best interests of his daughter. Yet that is the subtlety of the book. The outside observer would be wrong. The Doctor's arguments may be impeccable but his soul is cruel and egotistic. Doctor Sloper stands . . . as a truly remarkable portrait of the corruption of parental power, not on account of any actions that the world could deem to be bad, but on account of a contempt that is privately engraved in the soul. (xvi-xvii)

Influence Character Backstory

It must be confessed that fortune had favoured him, and that he had found the path to prosperity very soft to his tread. He had married, at the age of twenty-seven, for love, a very charming girl, Miss Catherine Harrington, of New York, who, in addition to her charms, had brought him a solid dowry. . . . His first child, a little boy of extraordinary promise, as the Doctor, who was not addicted to easy enthusiasm firmly believed, died at three years of age . . . . Two years later Mrs. Sloper gave birth to a second infant . . . an inadequate substitute for his lamented first-born. . . . The little girl was a disappointment; but this was not the worst. A week after her birth the young mother . . . suddenly betrayed alarming symptoms, and before another week had elapsed Austin Sloper was a widower. . . . Our friend escaped all criticism but his own, which was the most competent and most formidable. . . . The world . . . pitied him too much to be ironical; his misfortune made him more interesting, and even helped him to be the fashion. (James 3-4)
Relationship Story Throughline
""Individual Will""
Mind

Relationship Story Throughline

Catherine and Dr. Sloper each hold onto their different fixed attitudes concerning the suitability of Morris Townsend as a husband, however, beyond that: "The novel is concerned above all with a struggle for power, a will to freedom, and the refusal of a simple soul to bow before the domineering spirit of another" (Edel 251).

Subconscious

Relationship Story Concern

Catherine and Doctor Sloper come into conflict over her desire to marry Morris Townsend.

Dream

Relationship Story Issue

Catherine and Doctor Sloper are affected by thematic issues revolving around "dream," as illustrated in the following passage:
Her deepest desire was to please him, and her conception of happiness was to know that she had succeeded in pleasing him. She had never succeeded beyond a certain point. Though, on the whole, he was very kind to her, she was perfectly aware of this, and to go beyond the point in question seemed to her really something to live for. What she could not know, of course, was that she disappointed him . . . . Doctor Sloper would have liked to be proud of his daughter; but there was nothing to be proud of in poor Catherine. There was nothing, of course, to be ashamed of; but this was not enough for the Doctor, who was a proud man, and would have enjoyed being able to think of his daughter as an unusual girl. (James 9)

Hope

Relationship Story Counterpoint

Catherine is optimistic that if she remains a dutiful daughter and patiently waits, her father will eventually give his blessing to her engagement. Doctor Sloper is confident that Catherine will eventually come to the realization that he is right about Morris, and that it would never do for her to marry him.

Relationship Story Thematic Conflict
Dream vs.Hope

The thematic conflict of "dream" and "hope" is explored in Catherine's reasonable hope that her father will approve of the man she wants to marry, but knowing it will require the unlikely intervention of Heaven:
"Heaven would invent some way of reconciling all things—the dignity of her father's errors and the sweetness of her own confidence, the strict performance of her filial duties, and the enjoyment of Morris Townsend's affection" (James 82). In another passage: "The only thing she could think of was that her father might, after all, come round; and she articulated, with an awkward sense of her helplessness in doing so, a wish that this miracle might happen" (James 108).

Temptation

Relationship Story Problem

That Catherine presents her engagement to Morris as a fait accompli to her father, creates conflict between them:
'You should have consulted me before you settled it. I have been too easy with you, and I feel as if you had taken advantage of my indulgence. Most decidedly you should have spoken to me first.' Catherine hesitated a moment, and then—'It was because I was afraid you wouldn't like it,' she confessed. 'Ah, there it is! You had a bad conscience.' (James 59) Sure of Catherine's loyalty, Doctor Sloper falls to the temptation of underestimating his daughter's love for Morris and self-respect for herself, which ultimately causes her to lose her respect for him.

Conscience

Relationship Story Solution

To minimize any conflict, Catherine is particularly scrupulous in maintaining a clear conscience where her father is concerned: 'Ah, there it is! You had a bad conscience.' 'No, I have not a bad conscience, father!' the girl cried out, with considerable energy. 'Please don't accuse me anything so dreadful!' These words, in fact, represented to her imagination something very terrible indeed, something base and cruel, which she associated with malefactors and prisoners. (James 59) Had Doctor Sloper tempered his severe approach in handling Catherine's romance, he may not only have had averted her certain heartache where Morris was concerned, but the heartache he himself engendered as well.

Help

Relationship Story Symptom

Doctor Sloper is convinced he is the one to help Catherine see that Morris Townsend is a bounder, as illustrated in a conversation between him and his sister, Mrs. Almond: "'Very possibly you are right. But the thing is for Catherine to see it.' 'I will present her with a pair of spectacles!' said the Doctor." (James 40) But it is this very assistance that Catherine could well do without.

Hinder

Relationship Story Response

It is Aunt Elizabeth that attempts to hinder Doctor Sloper's efforts to "help" Catherine see Morris for the scoundrel he is:
'You have no sympathy . . . that was never your strong point. You only have to look at her to see that, right or wrong, and whether the rupture came from herself or from him, her poor little heart is grievously bruised.' 'Handling bruises, and even dropping tears on them, doesn't make them any better! My [Doctor Sloper's] business is to see she gets no more knocks, and that I shall carefully attend to.' (James 177)

Hope

Relationship Story Catalyst

Catherine announces to her father she has promised her hand to Morris Townsend. He immediate dashes any hopes of a parental blessing, accelerating conflict between them.

Choice

Relationship Story Inhibitor

The relationship between Catherine and Doctor Sloper is impeded by her choice to continue to see Morris, and her father's choice to remain firm in his disapproval:
Le Fanu states: Supremely fine is James's manner of showing in a given situation the felt necessity of not being rejected by a loved one: the full unbearableness of an irrevocable decision, made against someone one loves:
She looked at her father, and her quiet eyes filled with tears. 'I think I will see him, then,' she murmured, in her timid voice. 'Exactly as you choose.' And he went to the door and opened it for her to go out. The movement gave her a terrible sense of his turning her off. 'It will only be for the present,' she added, lingering for a moment. 'Exactly as you choose,' he repeated, standing there with his hand on the door. (xiv)

Preconscious

Relationship Story Benchmark

Catherine's instinctive responses to her father's authority changes the more she matures, until finally:
One day . . . the Doctor said something to his daughter that made her start—it seemed to come from so far out of the past. 'I should like you to promise me something before I die.' . . . Promise me not to marry Morris Townsend after I am gone.' This was what made Catherine start, as I have said; but her start was a silent one . . . .All her feelings were merged in the sense that he was trying to treat her as he had treated her years before. . . .She had suffered from it then; and now all her experience, all her acquired tranquillity and rigidity protested. . . . Her father pushed very far. . . .'I can't explain,' said Catherine; 'and I can't promise.' 'Upon my word,' her father exclaimed, 'I had no idea how obstinate you are!' She knew herself that she was obstinate, and it gave her a certain joy. She was now a middle-aged woman. (James 182-83)

Additional Relationship Story Information →

Relationship Story Throughline Synopsis

"Washington Square [is] praised for its depiction of the complicated relationship between a stubborn father and his daughter" (Merriam Webster 1184). From her birth, Catherine has been a disappointment to her father, although he is careful not to let on. On Catherine's part, she adores and fears him. Conflict arises when she goes against her father's wishes by becoming betrothed to a fortune hunter. For a time, it amuses Doctor Sloper that his daughter finally is displaying some backbone, but when she remains strong willed in her choice of husband, he cruelly tries to use her loyalty for him against her lover. Catherine fails in marrying the man she loves; Morris ruthlessly betrays her certain Doctor Sloper will withhold the larger part of an inheritance she heretofore had every right to expect. Instead of Doctor Sloper reaching out to his heart-broken daughter, he continues his life ignorant of her spirit and distrustful of her understanding Morris' immoral character. The tragedy is Catherine understands all too well what her lover took from her, and what her father refused to give.

Relationship Story Backstory

She [Catherine] was extremely fond of her father, and very much afraid of him; she thought him the cleverest and handsomest and most celebrated of men. The poor girl found her account so completely in the exercise of her affections that the little tremor of fear that mixed itself with her filial passion gave the thing an extra relish rather than blunted its edge. . . .What she could not know, of course was that she disappointed him, though on three or four occasions the Doctor had been almost frank about it. (James 9)
Additional Story Points
Key Structural Appreciations
Future

Overall Story Goal

The goal of common concern to the objective characters is a prospective husband for Catherine Sloper that will ensure her future as a happily married woman.

Subconscious

Overall Story Consequence

Catherine fails to fulfill her desire for marriage and motherhood; Doctor Sloper fails in his drive to marry Catherine off to a suitable husband; Morris Townsend fails in his drive to marry a woman with an income to finance his every desire; Mrs. Penniman fails in fulfilling her desire "that the girl would make a secret marriage, at which she should officiate as bride's woman or duenna" (James 82).

Obtaining

Overall Story Cost

Morris Townsend loses an heiress; Catherine loses her heart to Morris; Catherine loses respect for her father; and so forth.

Becoming

Overall Story Dividend

Mrs. Penniman becomes what she regards as a mother figure to Morris, and while her brother and niece are in Europe, treats him to the fine style of living at Washington Square:
'I suppose she has had him there all the while,' he [Doctor Sloper] said. 'I must look into the state of my wine. . . .'I believe he was in the house a good deal,' Mrs. Almond answered. 'But you must admit that your leaving Lavinia quite alone was a great change for her, and that it was natural she should want some society.' 'I do admit that and that is why I shall make no row about the wine; I shall set it down as compensation for Lavinia.' (James 144-45)

Progress

Overall Story Requirements

To meet the goal, Catherine developing from a shy wallflower to engaging in courtship rituals is necessary: "As I have tried to explain, she was not eager and exacting; she took what was given her from day to day; . . . the delightful custom of her lover's visits . . . " (James 54).

Preconscious

Overall Story Prerequisites

Catherine is unused to courtship rituals; to be able to play the social games requisite before marriage, she must quell her natural impulses to be, on the one hand, strait forward, and on the other, self-effacing: ". . . she had an idea that love was an eager and exacting passion, and her own heart was filled in these day with the impulse of self-effacement and sacrifice" (James 41).

Doing

Overall Story Preconditions

As an example of an unessential restriction imposed on the goal, Morris Townsend first makes inquiries about Catherine, then endeavors to insinuate himself into Mrs. Penniman's good graces, before courting the young lady.

Being

Overall Story Forewarnings

That Catherine is an heiress, and Morris certainly a mercenary, foretells the story consequences of unfulfilled desire:
'Do you know the first thing your father will say to you?' 'No, Morris; please tell me.' 'He will tell you I am mercenary.' 'Mercenary!' 'It's a big word, but it means a low thing. It means that I am after your money.' . . . 'It will be easy to be prepared for that,' Catherine said. 'I shall simply say that he is mistaken—that other men may be that way, but that you are not.' 'You must make a great point of that, for it will be his own great point.' Catherine looked at her lover a minute, and then she said, 'I shall persuade him. But I'm glad we shall be rich,' she added. Morris turned away . . . 'No, it's a misfortune,' he said at last. 'It is from that our difficulty will come.' (James 55)
Plot Progression
Dynamic Act Appreciations
Overall Story
Present

Overall Story Signpost 1

James describes Doctor Sloper's reputation as the story arises: "At the time at which we are chiefly concerned with him he was some fifty years of age, and his popularity was at its height" (2). At the time conflict in "Washington Square" begins, Catherine Sloper and her aunt, Mrs. Penniman, are to attend a party given by Mrs. Almond, sister to Doctor Sloper and Mrs. Penniman:
Catherine had a great many cousins, and with her Aunt Almond's children . . . she lived on terms of considerable intimacy. . . . Of the girls, one married very punctually, and the other as punctually became engaged. It was to celebrate this latter event that Mrs. Almond gave the little party I have mentioned. Her daughter was to marry a stout young stockbroker, a boy of twenty: it was thought a very good thing.
Mrs. Penniman, with more buckles and bangles than ever, came, of course, to the entertainment, accompanied by her niece; the Doctor, too, had promised to look in later in the evening. There was to be a good deal of dancing, and before it had gone very far Marian Almond came up to Catherine, in company with a tall young man. She introduced the young man as a person who had a great desire to make our heroine's acquaintance, and as a cousin of Arthur Townsend, her own intended. (James 15-16)

Overall Story Journey 1 from Present to Past

The present circumstances of Morris Townsend's courtship of Catherine is what prompts Doctor Sloper to investigate his past. What he discovers is a man without a moral center, yet Morris is still able to effectively describe his past to Catherine and Lavinia in a way that takes hold of their romantic imagination and gains their sympathy.

Past

Overall Story Signpost 2

Doctor Sloper inquires of his sister why she has taken an interest in Morris Townsend, an interest that is complicit in her efforts to see Catherine and Morris married:
'And what makes him so interesting?—his good looks?' 'His misfortunes, Austin.' 'Ah, he has had misfortunes? That, of course is always interesting. Are you at liberty to mention a few of Mr. Townsend's?' 'I don't know that he would like it,' said Mrs. Penniman. 'He has told me a great deal about himself—he has told me, in fact, his whole history.' (James 44)

Overall Story Journey 2 from Past to Progress

The opportunity for Doctor Sloper's immediate acceptance of Morris as a son-in-law has past, and harsh words have been exchanged: 'Do you mean to defy me?' 'Call it what you please, sir. I mean not to give your daughter up' (James 67). Afterwards, Mrs. Penniman "was in daily communication with the young man, whom she kept informed by letter of the state of affairs in Washington Square" (James 83). Morris meets with Mrs. Penniman to find out if there is any favorable progress in his suit for Catherine:
'Do you think she [Catherine] will hold fast, then?' 'To the death!' 'Oh, I hope it won't come to that,' said Morris. 'We must be prepared for the worst, and that is what I wish to speak to you about.' 'What do you call the worst?' 'Well,' said Mrs. Penniman, 'my brother's hard, intellectual nature. . . .He's impervious to pity,' Mrs. Penniman added, by way of explanation. 'Do you mean that he won't come round?' (James 85)

Progress

Overall Story Signpost 3

The objective characters take great interest in the progress of Catherine and Morris' courtship, particularly Mrs. Penniman:
Mrs. Penniman took too much satisfaction in the sentimental shadows of this little drama to have, for the moment, any great interest in dissipating them. She wished the plot to thicken, and the advice that she gave her niece tended, in her own imagination, to produce this result. It was rather incoherent counsel, and from one day to another it contradicted itself; but it was pervaded by an earnest desire that Catherine should do something striking. (James 82)

Overall Story Journey 3 from Progress to Future

As Doctor Sloper has remained implacable on his position of Morris Townsend, and as Morris (and Mrs. Penniman) have determined he should not do without the fine life Catherine's inheritance will surely bring, Morris proceeds to break off the engagement:
"'He will never give us a penny; I regard it as mathematically proved. . . .I must give her up!'" (James 149)

Future

Overall Story Signpost 4

Everyone is concerned if there will be a future for Catherine and Morris.
Main Character
Conceiving

Main Character Signpost 1

Catherine is inexperienced with flirtation. As the object of Morris Townsend's attentions she observes her vivacious cousin for ideas of how to engage in courtship:
'Oh, don't tell him!' Catherine murmured, imploringly. [Marian Almond replies]: 'Don't tell him he's conceited! I have told him so a dozen times.' At this profession of audacity Catherine looked down at her little companion in amazement. She supposed it because Marian was going to be married that she took so much on herself; but she wondered too, whether, when she herself should become engaged, such exploits would be expected of her. (James 20)

Main Character Journey 1 from Conceiving to Being

Catherine has only a meager idea of what it means to be in love:
"If she had been told she was in love, she would have been a good deal surprised; for she had an idea that love was an eager and exacting passion, and her own heart was filled in these day with the impulse of self-effacement and sacrifice. Whenever Morris Townsend had left the house, her imagination projected itself, with all its strength, into the idea of his soon coming back" (James 41). Once Catherine is accustomed to the idea Morris loves her and desires to marry her, she takes on the role of a bride to be.

Being

Main Character Signpost 2

Catherine fulfills the role of engaged young lady, presenting her lovers' suit to her father.

Main Character Journey 2 from Being to Becoming

Catherine begins the transformation from being an obedient daughter to a woman with a will of her own:
Catherine meanwhile had made a discovery of a very different sort; it had become vivid to her that there was a great excitement in trying to be a good daughter. She had an entirely new feeling, which may be described as a state of expectant suspense about her own actions. She watched herself as she would have watched another person, and wondered what else she would do. It was as if this other person, who was both herself and not herself, had suddenly sprung into being, inspiring her with a natural curiosity as to the performance of untested functions. (James 80)

Becoming

Main Character Signpost 3

Catherine becomes less of her father's daughter as she creates a new identity as Morris' betrothed:
She felt in every way at present more free and more resolute; there was a force that urged her. Now at last, completely and unreservedly, her passion possessed her. . . .she would do absolutely what Morris should think best. (James 122-23)

Main Character Journey 3 from Becoming to Conceptualizing

Once Catherine's feelings for her father undergo a fundamental change, she truly becomes aligned with Morris, and informs him they must never look for her father's forgiveness, but envision a life together on their own:
'It is a great thing to be separated like that from your father, when you have worshipped him before. It has made me very unhappy . . . You can tell when a person speaks to you as if—as if—' 'As if what?' 'As if they despised you!' said Catherine, passionately. . . .I will never ask him for anything again, or expect anything from him. . . .We must be very happy together, and we must not seem to depend upon his forgiveness.' (James 142)

Conceptualizing

Main Character Signpost 4

Catherine decides Morris' conception of how to win her father over to their cause is impractical:
'Morris told me all about it. The idea of turning the tables on him, in Europe; of watching him, when he was agreeably impressed by some celebrated sight . . . and then just pleading with him and bringing him round.' 'I never tried it. It was Morris's idea but if he had been with us in Europe, he would have seen that father was never impressed in that way.' (James 136) Her marriage possibilities behind her, and after the death of her father, Catherine contentedly visualizes the rest of her days as a spinster residing in Washington Square.
Influence Character
Understanding

Influence Character Signpost 1

Doctor Sloper has a keen appreciation for what his sister, Lavinia, is like and, although he believes he understands his daughter, time will show he does not:
Mrs. Penniman had never had a lover, but her brother, who was very shrewd, understood her turn of mind. 'When Catherine is about seventeen,' he said to himself, 'Lavinia will try and persuade her that some young man with a moustache is in love with her. It will be quite untrue; no young man, with a moustache or without, will ever be in love with Catherine. But Lavinia will take it up, and talk to her about it; perhaps, even, if her taste for clandestine operations doesn't prevail with her, she'll talk to me about it. Catherine won't see it, and won't believe it, fortunately for her peace of mind; poor Catherine isn't romantic.' (James 8)

influence Character Journey 1 from Understanding to Doing

Doctor Sloper comprehends exactly what Morris Townsend's motives are in regard to his daughter, and sets about discovering all he can about the man with the intention of discrediting the bounder to his daughter. One method he employs is interviewing Morris' sister:
'Oh, do begin!' murmured Mrs. Montgomery. 'It is not so easy,' said the Doctor, smiling. 'You will have gathered from my letter that I wish to ask you a few questions, and you may not find it very comfortable to answer them.' 'Yes; I have thought what I should say. It is not very easy.' 'But you must understand my situation—my state of mind. Your brother wishes to marry my daughter, and I wish to find out what sort of a young man he is. A good way to do so seemed to be to come and ask you, which I have proceeded to do.' (James 71)

Doing

Influence Character Signpost 2

Doctor Sloper observes his daughter's affection for Morris Townsend, refuses Morris' suit for her hand; investigates the young man's background for proof he is disreputable.

Influence Character Journey 2 from Doing to Obtaining

As Doctor Sloper does all he possibly can to dissolve the relationship between Catherine and Morris, he demands loyalty from his sister, Lavinia, for this cause.

Obtaining

Influence Character Signpost 3

Doctor Sloper demands of Lavinia that she keep her communications with Morris Townsend to herself, and keep Catherine out of it:
'You have taken up with young Townsend; that's your own affair. I have nothing to do with your sentiments, your fancies, your affections, your delusions; but what I request of you is that you will keep these things to yourself. (James 102)

Influence Character Journey 3 from Obtaining to Learning

Doctor Sloper makes every effort to compel Catherine to give up Morris, including an extended trip to Europe. Upon return he learns she has lost him, but she will never give her father the satisfaction that he was in the right.

Learning

Influence Character Signpost 4

Doctor Sloper gathers information on what transpired at Washington Square in his and Catherine's absence. Upon returning from their European tour, Doctor Sloper learns Catherine is not to be married: "'It would be a convenience to me to know when I may expect to have an empty house,' he went on. 'When you go, your aunt marches.' She looked at him at last, with a long, silent gaze, which, in spite of her pride and her resolution, uttered part of the appeal she had tried not to make. Her father's cold grey eye sounded her own, and he insisted on his point. 'Is it tomorrow? Is it next week, or the week after?' 'I shall not go away!' said Catherine." (James 174)
Relationship Story
Memory

Relationship Story Signpost 1

It is established that Catherine is a reminder to Doctor Sloper of his deceased wife and son. The reminder is a particularly painful one as Catherine has none of the charm of his late wife, or promise of his late son.

Relationship Story Journey 1 from Memory to PreconsciousIn both Catherine and Doctor Sloper's recollections, Catherine has never been less than submissive to her father's will. As she falls in love with Morris, however, she impulsively favors her lover, and battles her father's immediate, negative response to the young man.

Preconscious

Relationship Story Signpost 2

Catherine's innate response to her father's observation of the relationship between her and Morris is fear: ". . . going home with her father, and feeling him near, the poor girl, in spite of her sudden declaration of courage, began to tremble again" (James 52).

Relationship Story Journey 2 from Preconscious to Subconscious

To Catherine's assertion that she and Morris can wait a long time for her father's consent, Doctor Sloper replies: "'Of course; you can wait till I die, if you like.' Catherine gave a cry of natural horror" (James 99). It is in this instance her father is able to effectively create conflict between her desire to be loyal to him, and her wish to marry her lover.

Subconscious

Relationship Story Signpost 3

During their travels in Europe, Doctor Sloper describes his essential feelings to Catherine:
'I am very angry.' She wondered what he meant—whether he wished to frighten her. If he did, the place was well chosen: this hard, melancholy dell, abandoned in the summer light, made her feel her loneliness. She looked around her, and her heart grew cold; for a moment her fear was great. But she could think of nothing to say, save to murmur, gently, 'I am sorry.' 'You try my patience,' her father went on, 'and you ought to know what I am. I am not a very good man. Though I am smooth externally, at bottom I am very passionate; and I assure you I can be very hard.' (James 129)

Relationship Story Journey 3 from Subconscious to Conscious

Catherine's desire to marry Morris, and Doctor Sloper's drive to keep them apart brings them to a new consciousness in their relationship. Long after Morris' departure, her father, contemplating the facts, still doesn't believe Catherine has given up on her lover. Catherine, fully conscious of the irrevocable damage her father has caused the affair, closes her heart to him.

Conscious

Relationship Story Signpost 4

Fully aware his daughter, one way or another, has broken off with Morris Townsend, Doctor Sloper still contemplates the chance they may later take up with each other:
'He is alive and perfectly intact; and that's why I am not satisfied. . . .I think it is quite possible that it is all a blind.' 'A blind?' 'An arrangement between them . . . he is looking out of the corner of his eye. . . .When I am dead . . .she will marry him.' 'It is interesting to know that you accuse your only daughter of being the vilest of hypocrites,' said Mrs. Almond. (James 178)
Plot Progression Visualizations
Dynamic Act Schematics
OS:

MC:

IC:

RS: